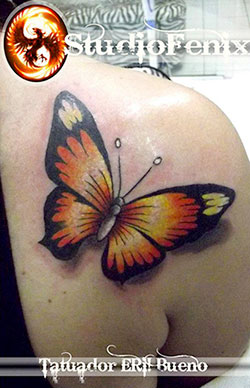 Erivelto Bueno
Based in Brazil, Eri is a talent with an amazing eye for detail. He earns his living as a tattoo artist and the quality of his work can be seen to the right.
If I lived in Brazil he would do my Vampirella tattoo!
I was one of the first people to buy a Vampirella drawing from Eri via eBay and I liked it so much that I also commissioned him to do another drawing for me.
The quality of his art is excellent, and he is very quick on producing commissions.
I certainly hope to be able to include more of Eri's work on this site in the future and I hope to own another piece or two before he gets too well known and his art becomes too expensive for my budget.