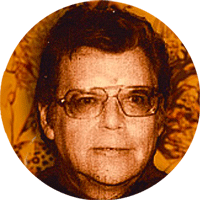 Gonzalo Mayo
The young Gonzalo Mayo had a love of fantasy films such as Sinbad, Ali Baba and Flash Gordon and read Batman, Tarzan and Prince Valiant comics. This interest in fantasy and the visual medium coupled with an innate desire to draw resulted in him dropping out of his Pharmacy studies at the University of San Marcos de Lima and pursuing studies in fine art.
After graduating from the National School of Fine Arts in Lima Gonzalo quickly established a career illustrating adverts and T.V. shows such as Lawman, Cheyenne, Gunsmoke, Batman and Ivanhoe.
In the 1960s he moved to Mexico City where he illustrated comic books such as Fantomas, Sherlock Holmes and Tarzan. This work attracted the attention of Jim Warren who hired him in 1973 to illustrate Vampirella and he soon became a fan favourite.
Since the demise of Wareen Publishing he has continued his career with DC Comics, Marvel, Valiant and Disney to name but a few.
To this day he is a much desired artist in the industry, yet he still makes time to do commissions (usually of Vampirella).
One of the "greats" of the Warren era his art is distinctive and visually pleasing. No one does monsters and demons quite the way Gonzalo does and his vision of Vampirella is beautiful beyond comparison.
To see more of his work please visit his web site.