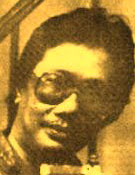 Joey Celerio
Joey Celerio was one of the Philippines top comics illustrators. He emerged during the 1970′s when most of the old masters had passed on, moved to the USA or retired and moved on to other things.
Amongst his many credits he worked for Warren Publications drawing Vampirella for a while.
Joey Celerio passed away on Friday, January 15, 2010. A sad loss to the comics community.